Commitment to sustainability
'Responsible management of natural resources has been a part of the way we do business since our inception. We have always sought to operate our company with a strong regard for sustainability, which includes caring for the environment we share, the communities we work in, and the herbs we tend'- Anurag Agarwal, Managing Director, Natural Remedies.
At Natural Remedies, our emphasis is on sustainable development. This stems from developing needs for the present yet not compromising the ability for the coming generations to meet their own needs. In our story, we follow the Herb Secure™ Program. The program enables our herbs to be sustainably sourced with full control over our quality and supply chain.
The five pillars under the Herb Secure ™ program are:
Good Agricultural Practices
We follow good agriculture practices ensuring the economic viability of the crop, environmental sustainability by way of promoting organic farming, following social acceptability and produce safe and good quality herbs having acceptable active constituents.
Good Collection Practices
To have sustainable supply of selected raw materials, Natural Remedies encourages good collection practices for long term conservation of wild medicinal plants. The company has recognized and adopting the below three -important but inter-dependent approaches.
Skill up-gradation of collectors for sustainable harvest
Providing marketing support for their collected materials
Focus on assisted natural regeneration.
Good Manufacturing Practices
We process and extract our herbs in our GMP- certified manufacturing plant, powered mainly by hydro and solar energy, surrounded by a greenbelt of trees that help offset our carbon emissions.
Good Laboratory Practices
We subject our herbs to rigorous laboratory testing for identity, contaminants, chemical analysis, and active constituent levels.
Good Quality Practices
Our field quality managers inspect the crops every step of the way – from planting to irrigation, weed management to harvesting and the packing.
Holy Basil- (Ocimum tenuiflorum)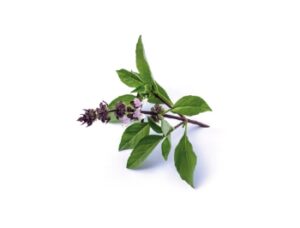 Ocimum tenuinflorum, is commonly known as Tulsi or Holy Basil. Holy Basil is considered a sacred plant in India. It is not only used for sacred rituals but also widely used as a medicinal plant in Ayurveda. Medically speaking, Holy Basil is an adaptogen it helps the body adapt to stress.
Realizing Holy Basil grows best in certain regions of India – Karnataka in South-West India and Uttar Pradesh in North India, we teamed up with local farmer partners in these regions. Our Holy Basil is cultivated using the traditional methods without using any harmful agro- chemicals.
Giving back to the community
What is possible from our end to give back to the community is providing in-depth training, machinery for harvesting, chopping, and packing and ensuring water conservation methods are followed. The buy-back guarantee scheme has resulted in many partner farmers who own small plots of land willing to join hands with us.
Knowing a natural resource like water is precious and scarce. We have created water bunds to store rain water and installed micro irrigations systems like sprinkler, drip irrigation etc., for judicious utilization of water and to support the farmers.
Even better for the land is the genetic authenticity of the seeds are approved by a government agency. The plants are not harvested until they are fully grown. This ensures there is an optimal phytochemical composition which is mandated by us at Natural Remedies. The Holy Basil once ready to be harvested is done manually, chopped onsite to facilitate faster drying and chopped material is sun–dried, finally ready for packing.
Andrographis paniculate ( Kalemgh)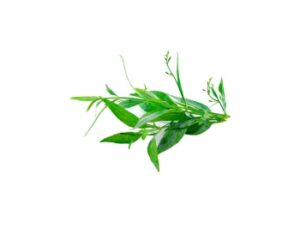 Introduction
Andrographis paniculata widely used in the Unani and Ayurvedic systems of medicine. This plant is traditionally used for the treatment of common cold, diarrhoea, fever due to several infective cause from time immemorial. This herb is native to India, China, and Taiwan.
Andrographis also known as Kalmegh in the recent past has witnessed a drastic demand resulting in manufacturers stocking up these precious herbs fearing there could be a scarcity of this natural resource. At Natural Remedies, pre-empting the demand, we ensured the commercial scale cultivation of this herb and delivery was made through by roping in many farmers in Central India.
Why Central India
A survey was undertaken to understand the soil conditions ideal for growing Andrographis pan India. We zeroed in on a particular region in Madhya Pradesh and we got to know it was one of the state's most impoverished regions. This location had suited our needs and was ideal for cultivating Andrographis due to the climatic and soil conditions.
Community Building at grass root levels
Our company was founded with the firm belief – "conservation through cultivation". To ensure Andrographis is available all year round, we have developed a huge cultivation base. The cultivation base was evolved by working closely with our farmer partners. Asking our farmer partners to cater to our specific quality requirements ensured minimal stress on wild resources also.
Our first step towards cultivation was to provide our farmer partners pre-tested, high quality seeds for maximizing a good crop. Using scientific methods along with traditional farming, our farmer partners harvested the plants at the right time as per validated harvest indices that was shared by us. This ensured the cultivated crops are perfect for further processing at our manufacturing plant.
In our sustainability development efforts, we encourage and assist farmers to create farm-based rainwater harvesting systems. This ensures there is no additional stress on the depleting water resources.
Offering alternate crops
The farmer's income in India has been noticeably reducing while the cost of cultivation for conventional crops has been on the rise. Understanding our farmer's needs, we introduced Andrographis paniculate scientifically in their cropping system. This has assured our farmer's incomes have increased as they have an assured market and technical support too. By introducing Andrographis to them, the farmers have now managed crop diversification, crop rotation and crop maximization.
Phyllanthus amarus ( Kevanelly)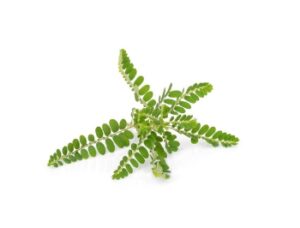 Phyllanthus amarus is an important plant in the Indian Ayurvedic system of medicine. Chanca piedra, also known as the "stone breaker," is a popular herbal folk remedy for kidney stones. The herb is thought to help prevent calcium-oxalate stones from forming. It is also believed to reduce the size of existing stones.
Insistence on using genuine planting material only
We at Natural Remedies insist on using genuine planting material only as there are more than 35 species in genera of Phyllanthus. As per our research, only P. amarus has a good amount of phyllathin and hypo-phyllanthin chemicals that is responsible for specific pharmacological properties. We have taken genuine seeds material from the Central Institute of Medicinal and Aromatic Plants (CIMAP) Institute and encouraged farmers to cultivate for us in Uttar Pradesh.
Preference for small and marginal framers
We at Natural Remedies prefer to empower the small and marginal farmers in India. This helps them with an additional livelihood for them. To start with, we have started offering crop(s) which is having a 100-day life cycle, assured farmers of early returns and use of limited water resources. This crop is very well suited for inter cropping in mango, guava , sapota etc., and also ensures better utilization of land.
Withania somnifere ( Ashwagandha )
Ashwagandha is an ayurvedic herb also known as winter cherry. It is also called Indian ginseng in reference to its rejuvenating and tonic effects on the nervous system.
Boon for rainfed area
Understanding this plants physiology, we encourage farmers who have huge tracts of land yet have a constraint when it comes to water supplies. It grows very well with residual moisture content and gives a reasonably good yield. We encourage farmers in Rajasthan, Madhya Pradesh, Andhra Pradesh, and Karnataka to grow this crop.
Better utilization of Bio-resources
Utilization of Bio-resources to its fullest potential is a need of an hour. We at Natural Remedies apply science and have found that ashwagandha aerial part is also having the full potent which is equivalent to the root specially in animal healthcare application. It is a norm with many of the Ayurvedic manufacturers to use the root and discard the aerial parts. Our farmers are happy to associate with us as we insist on the buying the byproduct also i.e., aerial parts in addition to the roots making our farmers earn an extra income.
Emblica officinalis ( Amla)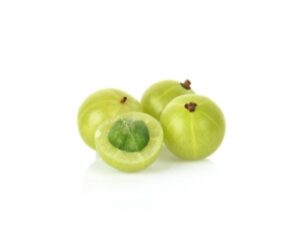 Emblica officinalis, commonly known as Indian gooseberry or amla, is from the family Euphorbiaceae. Amla is an important herbal drug used in Unani and ayurvedic systems of medicine. It is native to tropical southeastern Asia, particularly the Indian subcontinent. The Indian gooseberry tree is regarded as a sacred tree and is known as Amritphal in ancient literature. Triphala and Chyavanprash are well known indigenous medicines in the Ayurvedic system using amla.
With changing consumer preference towards different medicinal and cosmetic products, there is increasing demand of herbal/natural products of aonla within the country as well as outside the country.
Perennial crop suitable for Rainfed area :
We encourage farmers having bigger lands with less or reduced water supply to grow this plant. We train many farmers in rainwater harvesting and utilization to get better output in rain dependent crops.
Better utilization of marginal and degraded lands :
Many of the medicinal plants demand less fertility in the soil to sustain and give better yield. Amla is one such crop. It grows very well in marginal and degraded soils and is beneficial to farmers having less water or no water.
Agro-forestry system:
Agroforestry is a farming method which involves growing shrubs and trees among other plants. It combines forestry and agricultural practices to guarantee a sustainable and highly productive approach to land use. We encourage the farmers to grow amla and some legume crops in agro -forestry module which is also a part of Integrated Farming System.
Giving back to sustain our planet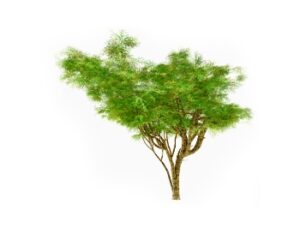 We at Natural Remedies not only look at what we can take from our planet but, what we can give back to our planet. The Giving back concept is deep rooted in each and every one of us. Right from our Managing Director to every employee who works with us, we work harder when it comes to sustainability and development the right way.
We take pains to make sure each and every product of ours has followed our rigorous guidelines right from the seeds to soil testing, manually cultivating and weeding to harvesting and onsite processing.
It has not been an easy journey for us. Yet we emerge as winners. Many companies have emulated our methods and we are happy to share our learnings for we believe every one of us should contribute for the good of the society, the environment, and our planet to make it a better place to live for future generations.