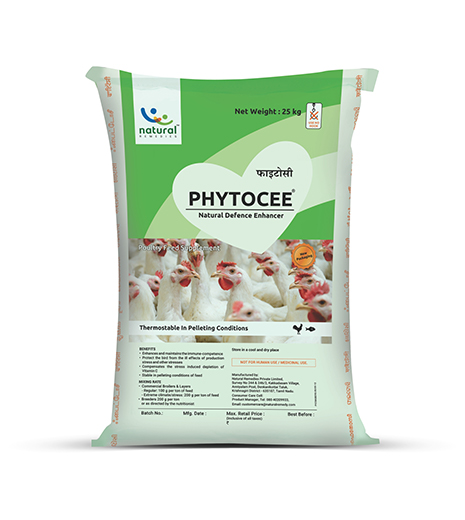 Phytocee ®
PHYTOCEE a research based natural solution aims to improve immunity of birds as well as control the effects of stress caused by multiple stressors. Its polyherbal formulation contains phytoconstituents like Polyphenols, Withanolides and Triterpenoids.
PHYTOCEE is a phytogenic feed additive that works as a natural defence enhancer. It also promotes endurance, optimizes cell mediated immunity and helps in reducing the harmful effects of stress. This phytogenic feed additive is a heat stable animal feed additive and can be directly added to the feed.
Scientifically validated with OMICS technologies
Get free quote
Have questions about our products and/or services?
Fill out this form to get in touch.