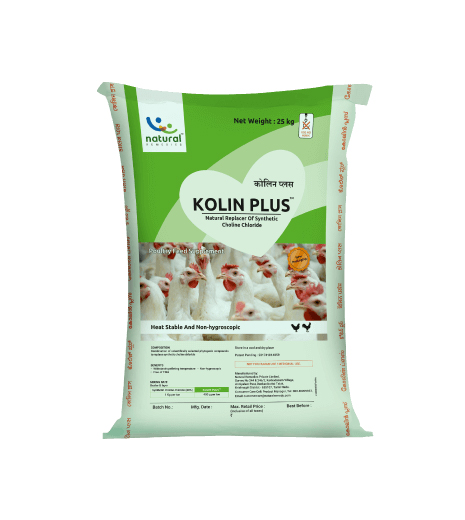 Kolin Plus ᵀᴹ
KOLIN PLUS is a Standardized Botanical Powder from Natural Remedies (NR-SBP). KOLIN PLUS is a proven powder for better fat mobilisation, fat metabolism and optimum muscle growth. KOLIN PLUS is a Natural Choline for poultry and a greener alternative of choline chloride.
KOLIN PLUS is designed to overcome the drawbacks of choline chloride without affecting the performance of poultry or swine. It is a polyherbal formulation comprising a robust mix of catechins, curcuminoids, gallic acid and numerous polyphenols, which aids in efficient fat metabolism and mobilisation.
KOLIN PLUS also contains phosphatidylcholine which aids in cellular structure development and overall growth.
Target Species
Poultry

Swine